Hailey the pro.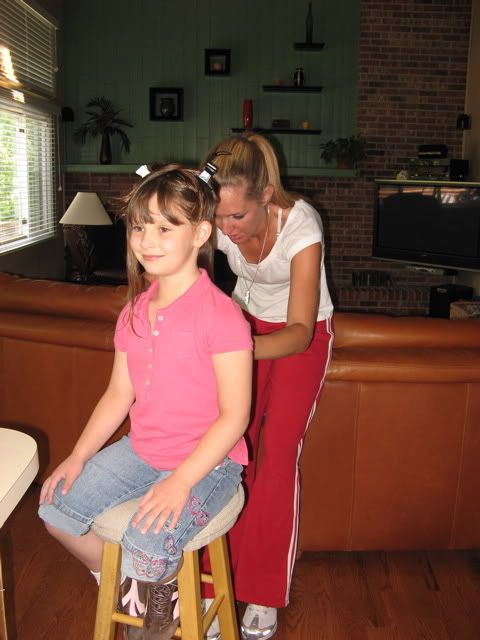 It was big day. Two out of the 3 girls got their first hair cuts. Yes, Karlie and Kaitlin got their first hair cut on the same day. Karlie has never had much hair. Hailey also got a trim for the summer. She has decided to grow her bangs out so on with the barretts.
Kaitlin's before and after.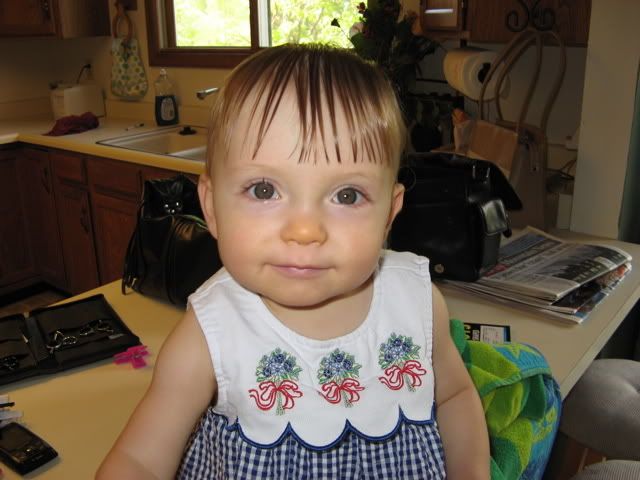 Karlie's transformation.