Over the weekend Max, Kaitlin, and I went to San Diego to celebrate Grandpa Larry's 90th Birthday! It was a fun trip. Kaitlin slept both ways and was a good little traveler. We had an amazing dinner of filet mignon, roasted vegetables, and salad. The cake was a chocolate with raspberries. There was fine food, wine, dancing, music from the 40's, and plenty of stories about GPL in his younger days. I am embarrassed to admit that I got out partied by a bunch of 70-90 year olds! They partied well into the evening and by 10pm I was looking at my watch wondering if any of them were longing for their beds the way I was! I sure hope I have as much spunk at their age. It was a wonderful evening for all.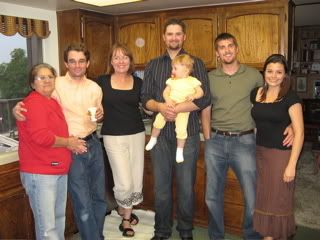 The Kitchen Crew!


Aunt Stephanie, Grandma Sylvia, and one of Larry's friends laughing at any one of the funny stories told.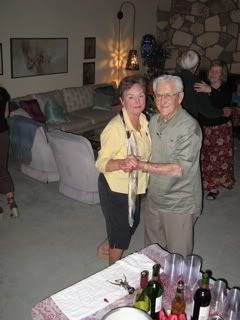 GPL dancing with one of the many ladies he danced with.

The cake with ALL 90 candles!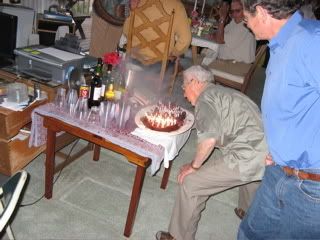 The champ only took 3 breaths to blow them ALL out!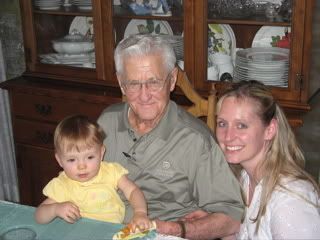 GPL, Kaitlin, and Katie

Max, GPL, Monty and Kaitlin